The Reds and Mets lined up on a trade sending outfielder Tyler Naquin and minor league reliever Philippe Diehl from Cincinnati to New York. In exchange, the Reds acquire a pair of weak minor prospects, right-handed Jose Acuna and second baseman Hector Rodriguez. Both clubs have announced the deal.
Naquin had been one of the most obvious trade candidates in the league. The 31-year-old is expected to reach free agency at the end of the season, so there was no reason the bottom-placed Reds shouldn't look to move him for future value. He will travel to Queens as the second left-handed batter the Mets have added in as many weeks. New York selected first baseman/designated hitter Daniel Vogelbach in a deal with the Pirates last Friday.
A former first-round pick from Cleveland, Naquin had a great rookie season in 2016. His offensive productivity had its ups and downs during the rest of his time there, but he settled in as a solid rookie beater at the over the past two years. . Naquin signed a minor league contract with Cincinnati in the 2020-21 offseason, and he cracked the Opening Day roster last year. That paved the way for a season and a half as Red, during which he posted a .262/.324/.462 line in 655 plate appearances.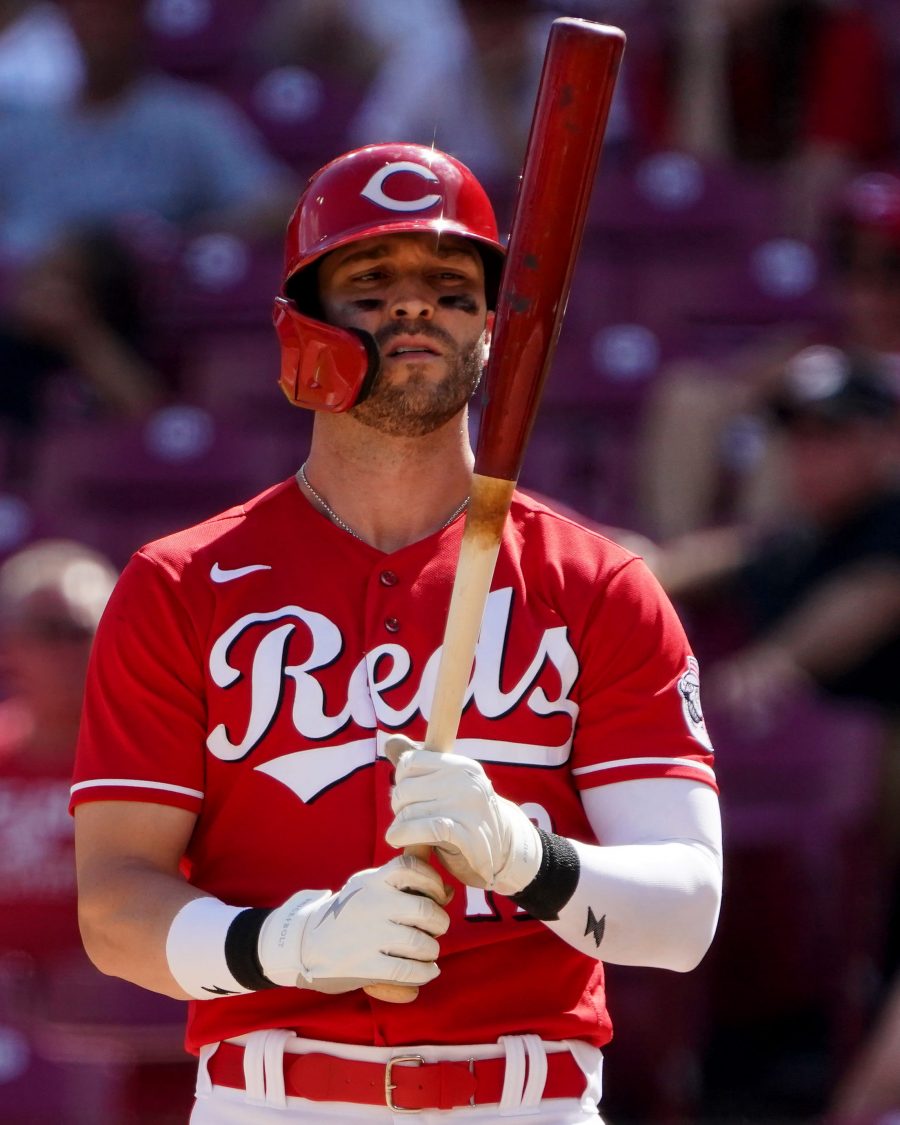 This overall offensive productivity is a hair above average, and Naquin has been quite good at maintaining the edge of the pack. He has hit 23 homers in 542 plate appearances against right-handed pitchers over the past two seasons, compiling a mark of .278/.338/.503 against right-handers. That power translated out of the Great American Ball Park, hitting friend of the Reds, and Mets figure to exploit as a squad player on the stretch.
The Mets have one of the best outfields in the game, with a trio of Marc Canha, Brandon Nimmo and Starling Marte save the grass. Canha and Marte will continue to carve out the lion's share of playing time in the corners, but Naquin complements these right-handed veteran bats. He will also complete a DH group that includes Vogelbach and Dominique Smith on the left side, as well as swinging on the right JD Davis.
Naquin's acquisition apparently increases the likelihood that at least one of the Smiths or Davis will be dealt with before next Tuesday's deadline. The Mets have been looking for offensive help for weeks, largely due to their dissatisfaction with the performances of Smith and Davis. Added a pair of DH/bench bats to an already full and superstar outfield Pete Alonso at first base further encumbers this group. Smith and Davis each have remaining minor league options, and the Mets have already gone for Smith this year. That's a possibility if the club just want to hoard as much depth as possible, but it also stands to reason that they would be open to trading opportunities.
The Mets will apparently add some cash to the payroll as there is no indication that cash considerations are changing hands. Naquin is playing this season on a salary of $4.025 million, of which approximately $1.525 million remains to be paid. The Mets' luxury tax figure is slightly above the $290 million threshold, according to Jason Martinez of Roster Resource's estimate. Under the new collective bargaining agreement, a team that exceeds $290 million (the fourth and highest level of CBT penalty) is taxed at a rate of 80% for every dollar thereafter.
In addition to Naquin, the Mets are adding some unlisted bullpen depth. Diehl, who was dropped from the Reds' 40-man roster outright in May, will not immediately fill a spot on New York's 40-man roster. He spent most of the season with the Reds' top affiliate in Louisville, working to a 4.24 ERA in 23 1/3 innings. The 27-year-old has an excellent strikeout rate of 30.6% against a decent walk percentage of 8.2%, although his fly-ball-focused approach has made him quite homerun-prone .
The depth of New York's left-handed terrain is thin, with Joely Rodriguez and recent waiver request Sam Clay the only two left-handers in the bullpen on the 40-man roster. Clay has been hit hard in four appearances with Triple-A Syracuse and has yet to appear in an MLB game as a Met. Rodríguez, acquired from the Yankees shortly before the season, has a 5.93 ERA over 27 1/3 innings on the year. He knocks out batters and rushes grounders to a decent clip, but he's also gone a whopping 16.3% of hitters faced. Left-handed relief aid numbers will continue to be a target over the coming days, even as Diehl builds organizational depth.
To create space for Naquin on the 40-man roster, the Mets announced they had named the reliever RJ Alvarez for assignment. The right-hander was selected on the roster earlier this month but didn't end up making an MLB appearance. He had a great season at Syracuse, working at a 3.16 ERA through 31 1/3 frames. The Mets will likely place the 31-year-old on waivers in the coming days.
The Reds, meanwhile, are adding talent at the lower levels. Rodríguez, an 18-year-old infielder, was recently ranked by FanGraphs' Eric Longenhagen as the No. 30 prospect in the Mets organization. Longenhagen writes that the left-handed hitter has great bat control, but has limited power in a 5'8″ frame. He was recently signed outside the Dominican Republic. Acuña, 19, was recently promoted to Low-A. He never appeared on an organizational prospect list at FanGraphs or Baseball America.
It's the first move in what is likely to be a busy few days for Cincinnati general manager Nick Krall and his team. castle louis and Tyler Mahle are the club's top trade candidates, but they also have a slew of rental sticks that should spark interest. Beyond Naquin, Cincinnati could market impending free agent hitters Brandon Dry, Donovan Solano and Tommy Pham to suitors.
Robert Murray of Fan Sided first reported that the Mets were acquiring Diehl. Joel Sherman of the New York Post first reported that the Mets were acquiring Naquin. Marc Feinsand of MLB.com was the first to report the prospect's return.
Image courtesy of USA Today Sports.